Tuesday, Nov. 20, 94. In school. Fred & Will were here earlier. Moss & Lion were here in the afternoon. Stayed till 4 oclock. Fred & Clara were in the bed room. Fred crept under the bed so the boys would not see him. Ge such fun.
*More on college dormitory living in the 1890s:
Yale
has a very nice series called "There's No Place Like Home: Student Rooms at Yale, 1870-1910.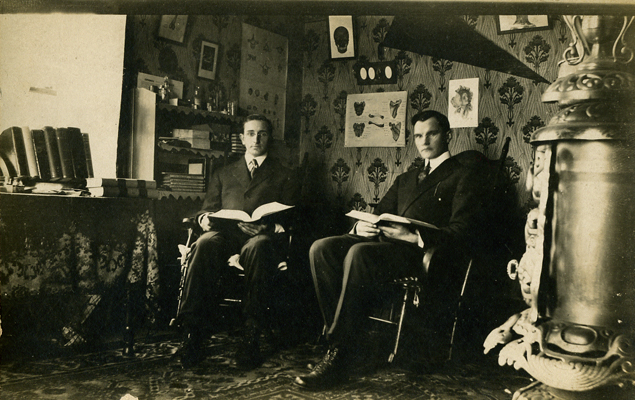 Eleven years later (1915) at Valparaiso University:
Earl Brewster & Roommate (whoever they are).
Photo is from Porter County site.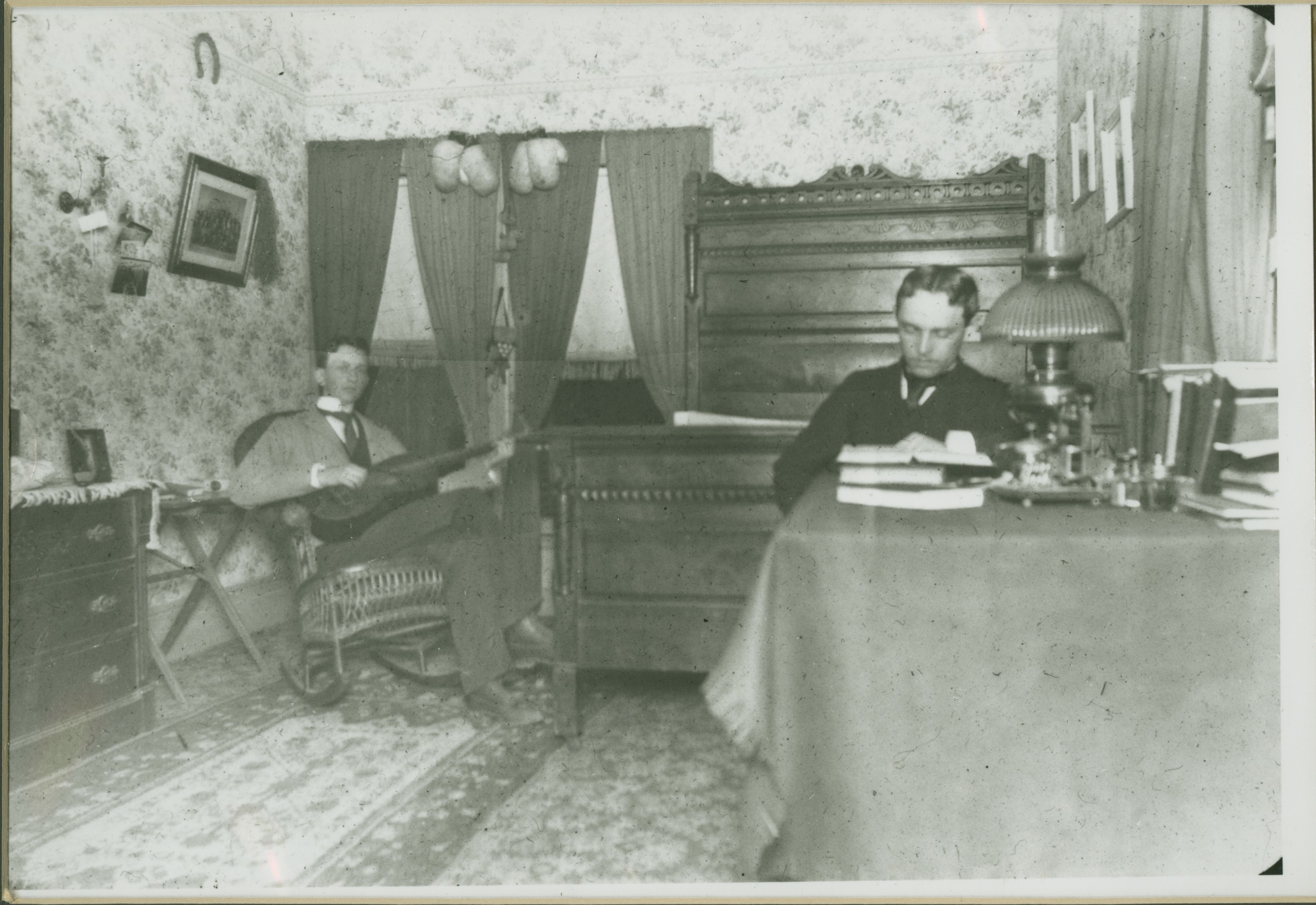 Not our place, but to give an idea of the style of the times:
New York University's Bronx Campus: Interior dormitory 1890s.