Sunday Oct. 7, 94. At home in the morning. Mr. Garland called in the after noon a while. Edna Nichol was here a few minutes. Miss Sinclair, Mr. Garland and my self called on Misses Cooley and Chapman in Union Hall. Mr. Stinson took me to church in the evening at the Christian Tabernacle*.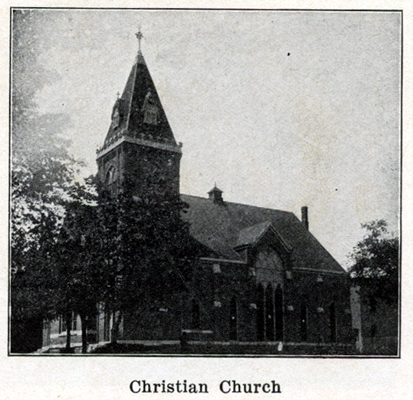 AKA The Christian Tabernacle, from 1911, www.inportercounty.org
*On January 1, 1901, "The Christian Evangelist", "a weekly family and religious journal" reported that the Christian Tabernacle "seats about 1,500 people and during favorable weather has been filled to overflowing." The building was constructed in 1888 and is no longer standing.